Nowe Bielawy
Nowe Bielawy Shopping Centre is one of the most recognizable retail facilities in Toruń. The mall was opened in 2002 and was one of the first malls in the city. Presently, the space of the shopping mall covers the total area of 25.000 square meters, with 70 shops, restaurants, and service points. Carrefour, Jysk, RTV Euro AGD, Douglas, Rossmann, Pepco, Home&You, KFC i CCC are among its major tenants. There are over 1250 free of charge parking spaces for those traveling by car. In 2018-2019 Nowe Bielawy Shopping Centre underwent a considerable modernization, as a result of which the food court was renovated, parquet in the passages was replaced, a comfortable chill out zone was arranged, elevation was changed and energy-efficient LED lighting was installed. An inside playground for children was also set up. Events for families are regularly organized in the mall. Nowe Bielawy Shopping Centre, in part of a sustainable development policy, focuses also on eco activities, including lower energy and water consumption. The Centre has been awarded a BREEM In-Use prestigious certificate, granted to environmentally friendly objects, focusing on user-friendly solutions and achieving the highest energy efficiency requirements beneficial to the environment.
Our address: 8 Olsztyńska Street, Toruń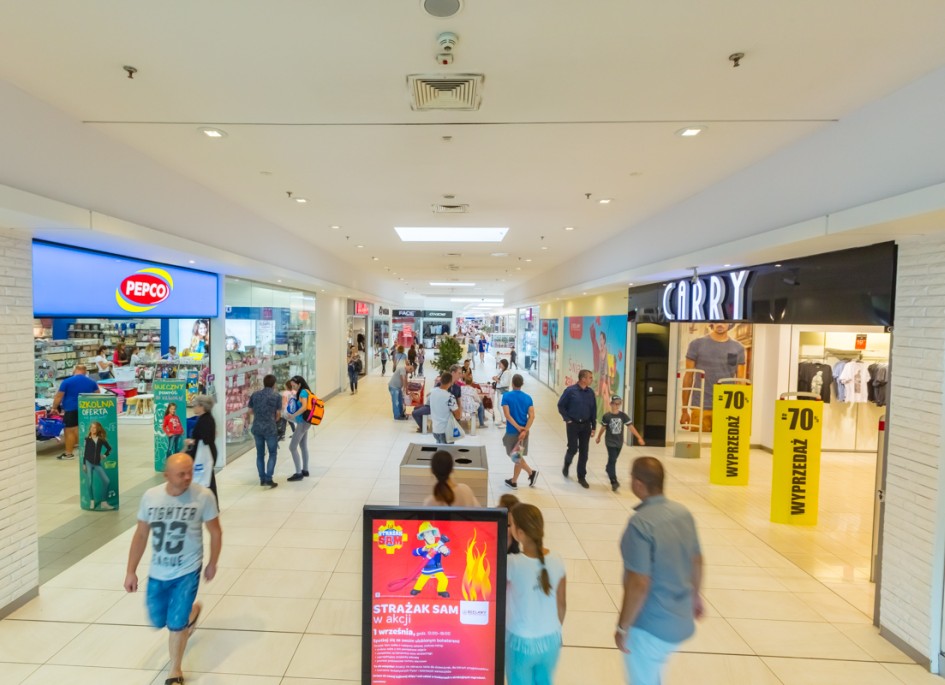 The owner
Nowe Bielawy Shopping Centre is part of Newbridge Group. Asset Manager, responsible for the management of the Centre is Newbridge Poland, which is known as a fast-growing investor and developer on a Polish real estate market. The company was founded in 2015 by an international group Somerston that concentrates on investments in convenience type shopping malls and retail parks. Apart from Nowe Bielawy Shopping Centre, there are other shopping centres that include Nowe Czyżyny Shopping Centre in Cracow, Nowa Górna Shopping Centre in Łódź, and Newbridge Retail Parks situated in Grodzisk Mazowiecki, Włocławek and Namysłów. For more information, please visit the website at www.newbridge.com.pl.

Nowe Bielawy
Monday - Saturday:
09:00 - 21:00
Shopping Sunday:
10:00 - 20:00
Carrefour Hypermarket
Monday - Saturday:
06:30 - 22:00
Shopping Sunday:
09:00 - 21:00
Post Office
Monday - Saturday:
09:00 - 21:00
Shopping Sunday:
10:00 - 20:00